RetroMagazine nr. 38 Speciale – Anno: 2022 – Autore: Carlo Nithaiah Del Mar Pirazzini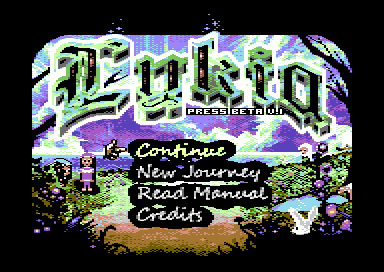 Il team di sviluppo guidato dall'amico Stefan Mader ama davvero il lavoro che fa. Lykia è un ottimo esempio di programmazione e passione mescolate a conoscenza del genere.
Tutto comincia con la giovane Nora che si sveglia nel suo letto. È il giorno del suo 16 compleanno ma è anche il giorno che cambierà la sua vita!
Si troverà in mezzo ad un'avventura che inizierà con il raccogliere dei frutti di apothia per poi svilupparsi in un mondo colpito dalla magia e da un antico incantesimo che ha colpito e pietrificato animali e persone.
Ma Nora ha poteri speciali e un coraggio da leone.
Lykia comincia come i più classici di questo genere di giochi e lo fa con grande stile. Ricorda The Legend of Zelda a Link to the Past. È una bella favola dotata di una parta narrative coinvolgente e da un buon gameplay che ci farà esplorare il mondo tra città, foreste e dungeon.
Il gioco è stato realizzato da Stefan Mader e il suo team, già creatori di Pets Rescue e Alpharay. Abbiamo una cura dei particolari notevole.
Questa versione C64 è una gemma preziosa.
Questo genere di titoli sul breadbin sta avendo una seconda giovinezza. Dopo Briley abbiamo un titolo dinamico e immersivo che ci terrà incollati per diverse ore al monitor.
La storia si sviluppa bene e, in questa versione definitiva (che ci ha inviato Mader proprio pochi giorni fa) aggiusta alcune problematiche presenti nella release di maggio. Se prima avevamo alcuni punti morti del gioco e la sensazione di dispersione, adesso la trama ci permette di proseguire correttamente e non sono presenti punti morti.
Gli scontri sono corretti e mai troppo punitivi, anche se forse non molto vari.
Graficamente questa versione per C64 perde in colori ma guadagna in velocità. Il mondo è vario e tutto è ben delineato.
Il SID invece è tirato a lucido. Colonna sonora di Markus Jentsch ottimale e buonissimi effetti sonori.
Il gioco è distribuito in digitale in diversi formati (D64, D81) e gira perfettamente su THEC64 family, emulatori e anche su real hardware.
A seguire sarà disponibile la versione fisica (cartuccia con manuali e numerosi gadget) disponibile da Psytronik e Protovision.
Giocabilità: 90%
Sistema semplice e di facile apprendimento. Difficoltà ben calibrata.
Longevità: 90%
30 livelli sono tanti da affrontare e il titolo si fa giocare volentieri.