RetroMagazine nr. 42 – Anno: 2023 – Autore: Giampaolo Moraschi
| | |
| --- | --- |
| Anno | 2022/2023 |
| Editore/Sviluppatore | Kai Magazine |
| Genere | Platform/Action |
| Piattaforma | Sega Megadrive |
| Sito Web | N/A |
Life of Mars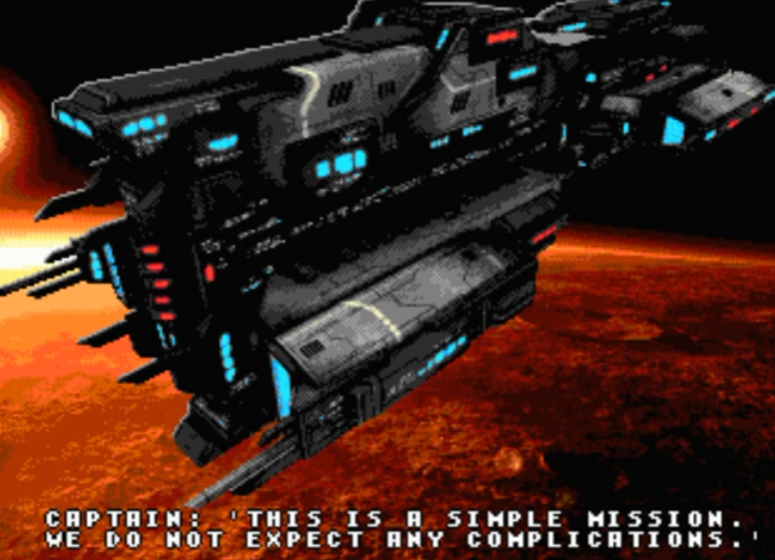 Il gruppo dietro a Life of Mars è quello degli spagnoli Kai Magazine, già autori del divertente Metal Dragon e dello stesso Life of Mars per MSX.
Il responsabile del progetto è Oscar Kenneth Albero che prima ne ha realizzato la versione per il sistema MSX e poi ha convertito il tutto e lo ha infilato in una cartuccia per Sega Megadrive.

Siamo di fronte ad un MetroidVania, quello strano mix tra piattaforme e azione presente nei classici Metroid e Castelvania in cui saltare e sparare è importante tanto quanto esplorare un ambiente aperto e scoprirne i segreti.

Life of Mars ci porta diversi anni nel futuro dove vestiremo la tuta spaziale di Sam, responsabile delle indagini su una colonia marziana che non mostra più segni di vita. Una volta dentro il centro ricerche marziano, scopriremo che c'è più "vita" di quanto si possa pensare… ma è dannatamente ostile!
Il gioco ricorda molto Metroid per lo stile esplorativo, ma ci ho visto molto anche Turrican per il level design e il tipo di nemici.
Belle le animazioni ma un poco curati i fondali e la palette è forse troppo "spenta". Il sonoro è una riproduzione di quello della versione MSX 2, ma non eccelle e spesso "gracchia".

L'esplorazione è gradevole e coinvolgente nella storia ma in alcuni punti il sistema di controllo del nostro personaggio non è il massimo e spesso ci troveremo a compiere salti "pixel perfect" per poter raggiungere alcune semplici piattaforme.
Avrei spinto di più per quanto riguarda l'esplorazione. È forse più incline al gioco di piattaforme standard che al MetroidVania classico.
La versione MSX 2 mi aveva regalato qualche ora di gioco e il livello di difficoltà era ben calibrato, questa versione Megadrive risente dei comandi non "eccezionali" e in alcuni punti risulta frustrante.
Il titolo è disponibile su sito ufficiale di Kai Magazine al prezzo di 55 euro, forse un tantinello alto per questo tipo di gioco.
Adatto agli amanti di questo genere.
Giocabilità: 75%
Il sistema di controllo non è preciso e spesso l'azione diventa poco godibile.
Longevità: 65%
Non lunghissimo… E 55 euro sono tanti se il titolo si finisce subio.