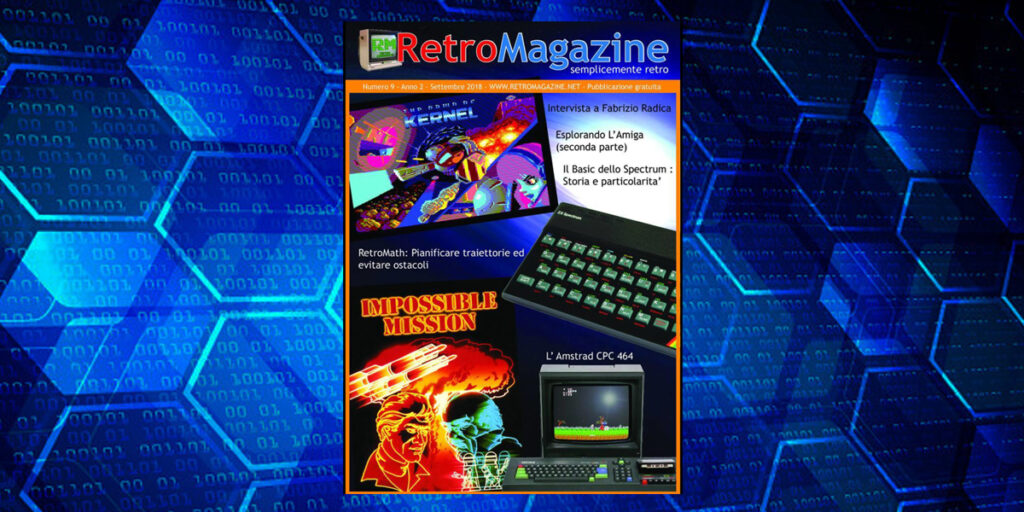 Editoriale di Francesco Fiorentini
Anno del Signore 1985, il Commodore 64 fa bella mostra di se' in camera mia accanto ad un desolante televisorino in bianco e nero; in sala giochi ho l'imbarazzo della scelta tra Paperboy, Yie Ar Kung-Fu, Green Beret, Ghosts'n'Goblins ed un interessante gioco del calcio chiamato Tehkan World Cup (ma questa e' un'altra storia che vi raccontero' prossimamente); contemporaneamente i Righeira se ne escono con una canzone che diventera' un tormentone estivo indimenticato…Perdonate quindi la citazione della canzone nel titolo, ma si adattava perfettamente alla circostanza di cui voglio parlare in questo editoriale.
Sommario
EDITORIALE: L'estate sta finendo e un anno se ne va…
L'Amstrad CPC 464
Il BASIC dello Spectrum: storia e particolarita'
Old Programming Games – Da Crobots (1985) a Jrobots (1995)
B.B.S. – Ritorno al passato
Fantasy console: TIC80
RetroMath: Pianificare traiettorie ed evitare ostacoli
Il mistero del primo compilatore nella storia dell'informatica
Esplorando l'Amiga -parte 2
Le stravaganti calcolatrici di Clive Sinclair
Console 8bit: Atari 7800
GIOCHI
Xevious (Atari 7800)
The Dawn of Kernel (Amstrad CPC 464)
The Tower of Evil (Commodore 16)
Angolo oscurita':Doctor Hauzer (3DO)
Rimrunner (Commodore 64)
Psycho Nics Oscar(Arcade)
RetroGiochiAmo: Impossible Mission
Impossible Dennis Caswell Mission
USCITA DAL RETRO
Intervista a Fabrizio Radica
RM sei tu… chi puo' darti di piu'?